Expert SEO Lancaster Company
Stride Digital is a Lancaster SEO and search marketing agency focused on delivering real results and company growth.
Our goal is to help your company dominate your market through advanced digital marketing strategies and professional SEO services.

Our SEO services
Technical SEO
On-page SEO
SEO Content Marketing
Off-page SEO: Link Building & Outreach
Local SEO
Sitewide SEO Audits
Competitor, Market & Keyword Analysis
Reporting & Data Analysis
How we work
We have created a well-established framework with proprietary tools and processes that are seamlessly adapted to all types of businesses, industries and niches.
Our five-phase framework allows us to streamline our digital marketing services and efficiently scale your campaigns to reach full potential. Here's what you can expect…
Phase 1: Strategise – Submerging ourselves in your business and acquiring detailed information to create a tailor-made SEO campaign.
Phase 2: Improve – Fixing and tweaking aspects of your existing website as identified during the audits and research.
Phase 3: Build – Developing new search and digital marketing assets to generate increased website traffic and growth.
Phase 4: Promote – Ensuring your service/product and key webpages reach your target market through outreach strategies.
Phase 5: Analyse – Analysing data and making continuous improvements to scale the campaign and reach full potential.
Interested in seeing a more in-depth breakdown and included deliverables? Click here for more information.
Expert SEO Lancaster services
As SEO is constantly changing (Google uses over 200 ranking factors) we believe a strategic and holistic approach is vital for online growth.
Basic optimisation and single-channel focus are not enough in today's landscape; SEO now requires real marketing combined with real optimisation to achieve sustainable growth in organic traffic and high rankings, to generate sustainable growth in sales and revenue.
We combine science and data with expertise and insight to ensure your company is THE company customers find when searching for (or around) your products/services.
Interested in knowing how our approach can be adapted to your business? Book a free SEO strategy call.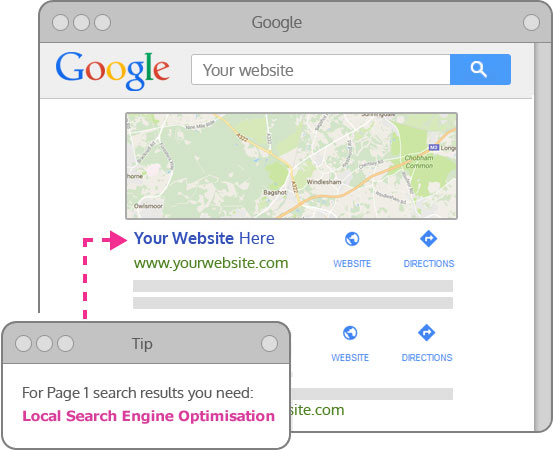 We want to make choosing a Lancaster SEO company hassle-free
We know that it can be challenging to find the right SEO services in Lancaster, that's why we aim to make the process seamless for you and your company.
1. Contact us below or request a free digital marketing strategy session and include information on what you're looking for. If you're not sure, don't worry, we can discuss this with you.
2. We will analyse your business and website (with tools like SEMrush and Ahrefs) to ensure we are the best fit for one another.
3. Once this has been established and we know we can deliver amazing results, we'll discuss how we will grow your business through online marketing (you can expect a proposal at this stage).
Get in touch
Our Lancaster SEO office
We adore our Lancaster, Lancashire LA1 location. The idyllic city has a small population of 52,234 but is filled with amazing people and businesses to collaborate with.
Our office is based just outside of Lancaster in Nether Kellet, Carnforth, a 14-minute drive from the Lancaster city centre.
Directions to Stride Digital SEO Lancaster.
Frequently asked questions
What is SEO exactly?
Search Engine Optimisation (SEO) is the process of increasing the quantity and quality of organic traffic to your website by increasing the visibility of your web pages in search engines like Google.
Do you provide monthly reporting?
Yes, we report on EVERYTHING we do in a shared cloud folder and in monthly reports delivered to your inbox every month for full transparency.
How do you deliver strategies?
We believe there is no 'one-size-fits-all' approach to SEO. All methods and services are customised to your industry or niche.
How does your pricing work?
We simply charge a monthly retainer fee for our Lancaster SEO services, calculated on the number of hours spent working on your campaign. Payments are due at the beginning of each month in order to keep the services going.
Do I need a large budget?
No, we understand not all businesses have a large marketing budget. We work with a range of businesses and budgets by utilising our billed hours effectively and focusing on what matters. That said, if you have a low budget we have to be realistic about what can be achieved, which we're happy to discuss.